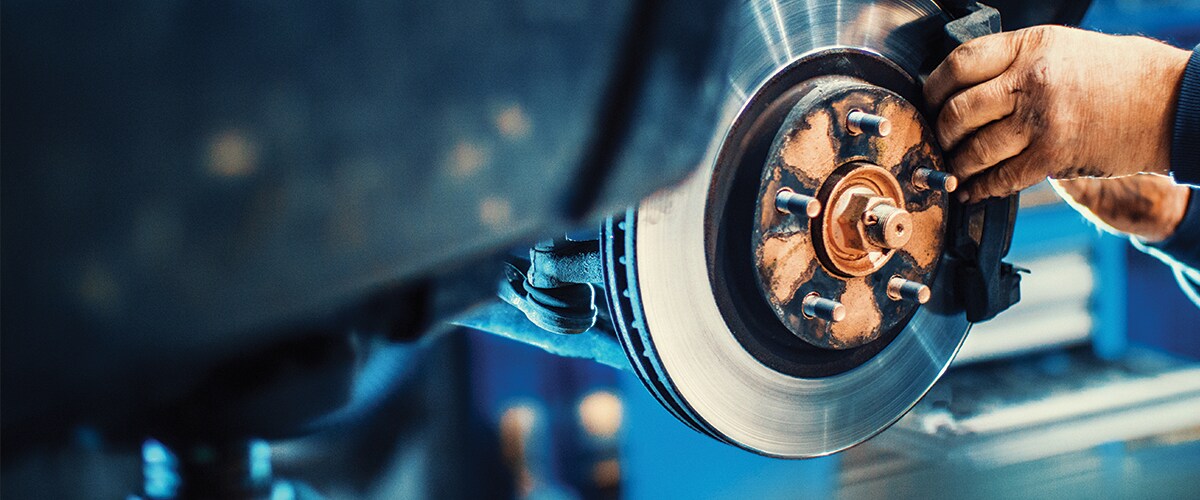 Brake Service - Koons Chrysler Dodge Jeep Ram
From incessant grinding to annoying squeaking and squealing, there's a host to telltale signs that can help drivers determine that it might be time for a brake service. When that time comes, and you're ready to get your brakes serviced, our team of professionals is ready to help. 
Brake Pad Service
There are a variety of other signs that can help you determine that your brakes need service. Beyond the sound of your brakes, there's also how they feel. If you experience a squishy, spongy feeling when you hit the brake pedal, your brake pads likely need service. There are some other built-in alerts that can help you know when you brakes require service. Some cars have a dashboard indicator that will illuminate when your anti-lock braking system requires maintenance. 
Modern Brake Service
Ready to schedule a brake service appointment? Drivers can utilize our nifty online service center to schedule a service appointment from the convenience of home. All you have to do is fill out a few forms, select a service appointment from the available options, and then bring your vehicle to our dealership. We want drivers to have the easiest, most convenient auto experience possible and our online service center is just one of the ways we try to accomplish that.
Contact Koons Chrysler Dodge Jeep Ram for Brake Service
Have a few lingering questions about brake service? Looking to get in touch with a service professional before scheduling a service appointment? Feel free to contact our dealership to speak with one of our in-house service professionals. When you're ready, head over to our online service center to schedule a service appointment or call our dealership. Options abound at Koons Chrysler Dodge Jeep Ram, contact our team to get your brakes in tip-top shape.