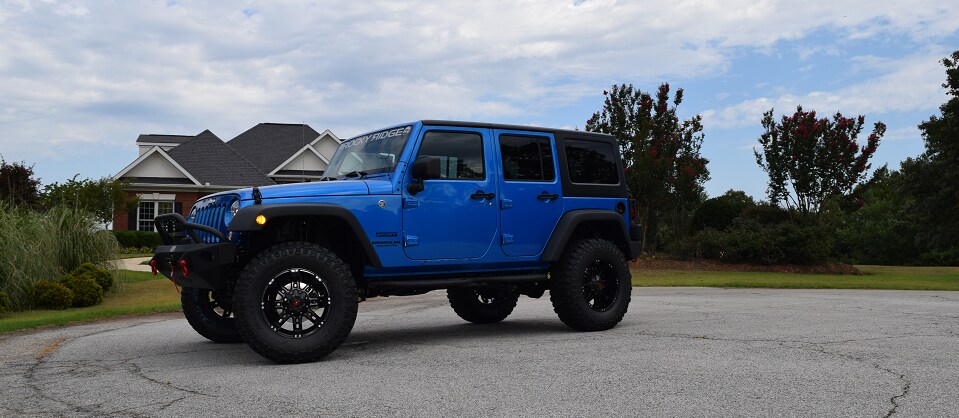 Jeep Wrangler K2
Rocky Ridge Lifted Trucks Serving Vienna, VA and Surrounding Areas
Have you recently purchased a Ram pickup truck or Jeep model and you're looking to customize your ride to your likings of rugged durability, enhanced performance, and monstrous capability? Maybe you've finally paid off your vehicle, and you're looking to sink some money into a whole new driving style by changing the entire appearance of your truck or SUV model to give it that bold stance and aggressive image for the roads and woods.
For years Rocky Ridge Trucks has customized thousands of Ram and Jeep vehicles, and as a family run service, drivers who are looking to customize their pickup truck or SUV can rest assured that they will receive exceptional quality, reliable service, and a full warranty with their outfitted and customized vehicle. If you're ready to enhance your driving experience, here's some of the services Rocky Ridge offers Arlington and Washington drivers.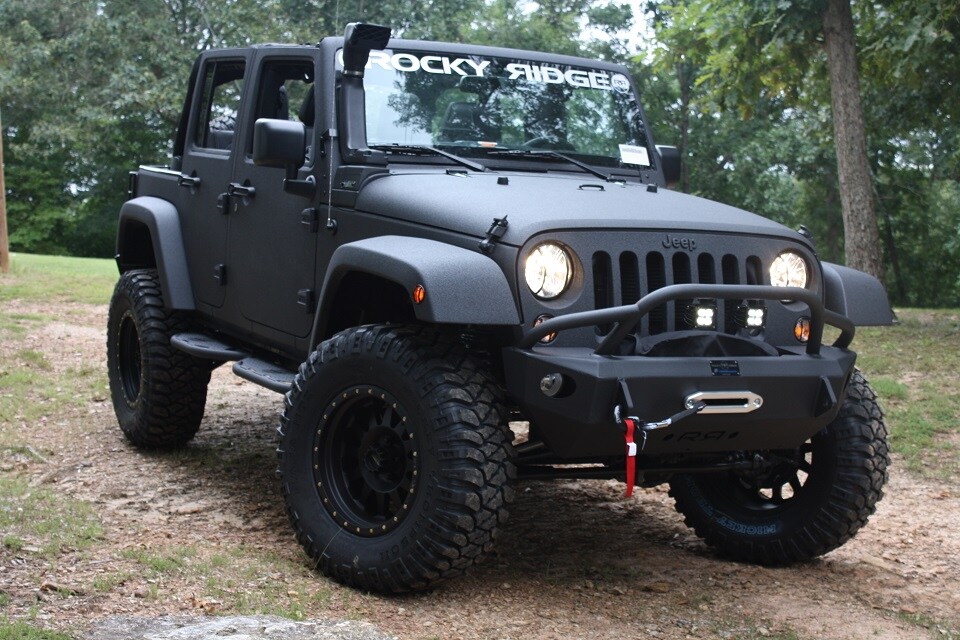 Jeep Wrangler Stealth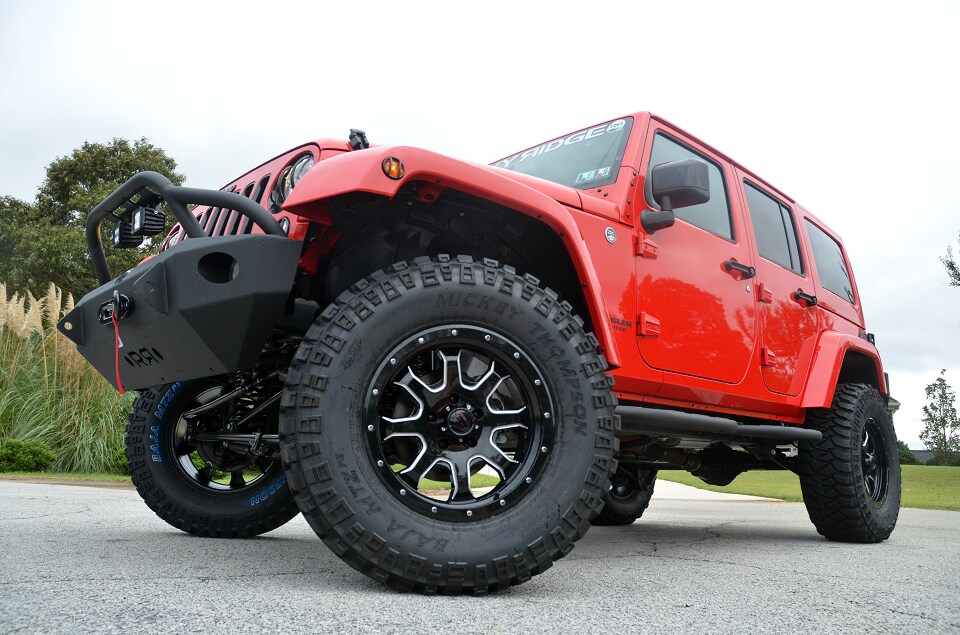 Jeep Wrangler K2
Custom Ram and Jeep Packages For Drivers in Washington DC
There are a plethora of custom packages to choose from that provide drivers with everything they could ask for when it comes to dialing in your custom vehicle. Make it easy on yourself and choose a package that fits your driving needs or style.
Custom Jeep Packages
Jeep Wrangler Adrenaline
Jeep Wrangler K2
Jeep Wrangler Mad Rock
Jeep Wrangler Pinnacle
Jeep Wrangler Stealth
Jeep Wrangler Summit
Custom Ram Packages
Ram 1500 Alpine
Ram 1500 Altitude
Ram 1500 K2
Ram 1500 Muddigger
Ram 1500 Stealth
Ram 1500 Stealth XL
Finding the customized items that fit your driving desires is simple when choosing a package from Rocky Ridge, and rest easy knowing you'll have the proper fit and parts for your year make and model. The process is easy, and with decades of experience, no model is too complicated to customize to the likings of your driving style. The Rocky Ridge team pays close attention to detail when it comes to providing expert installations and the guarantee for a successful customized truck is backed by professionals with years of combined experience.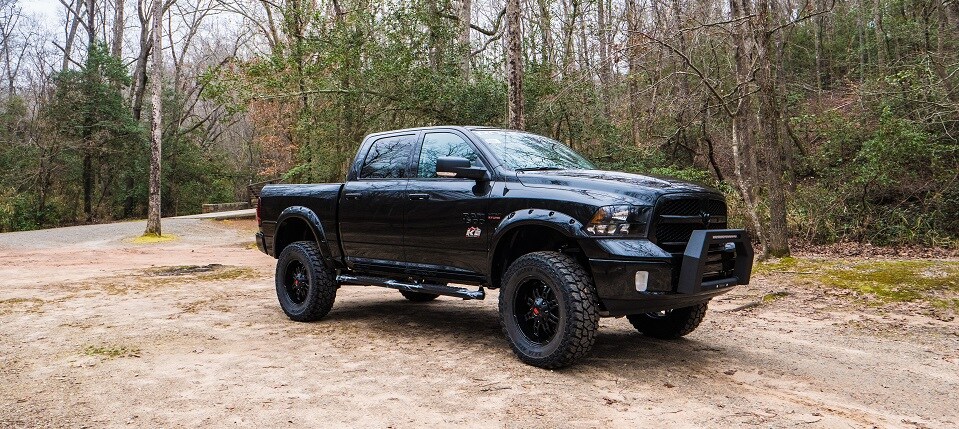 Ram 1500 K2
After Market Truck Parts Near Alexandria, VA
Rocky Ridge supplies truck and 4x4 off-road enthusiasts with nothing but high-quality aftermarket truck and SUV parts. Why risk going to an unreliable and unrecognized custom truck shop in Vienna and receive unworthy service to your vehicle investment? When it comes to customizing your vehicle, look forward to additional features like:
Suspension and Body Lift Kits
A Wide Variety of Off-road Performance and Mud Terrain Tires
Custom Shocks and Struts
Exhaust
Winch Kits
Customized Cooling Systems
Superchargers
Customized Racks and Brackets
Roll Bars
LED Off-Road Light Bars
High Performance Coil Springs
All-Weather Floor Mats and Cargo Liners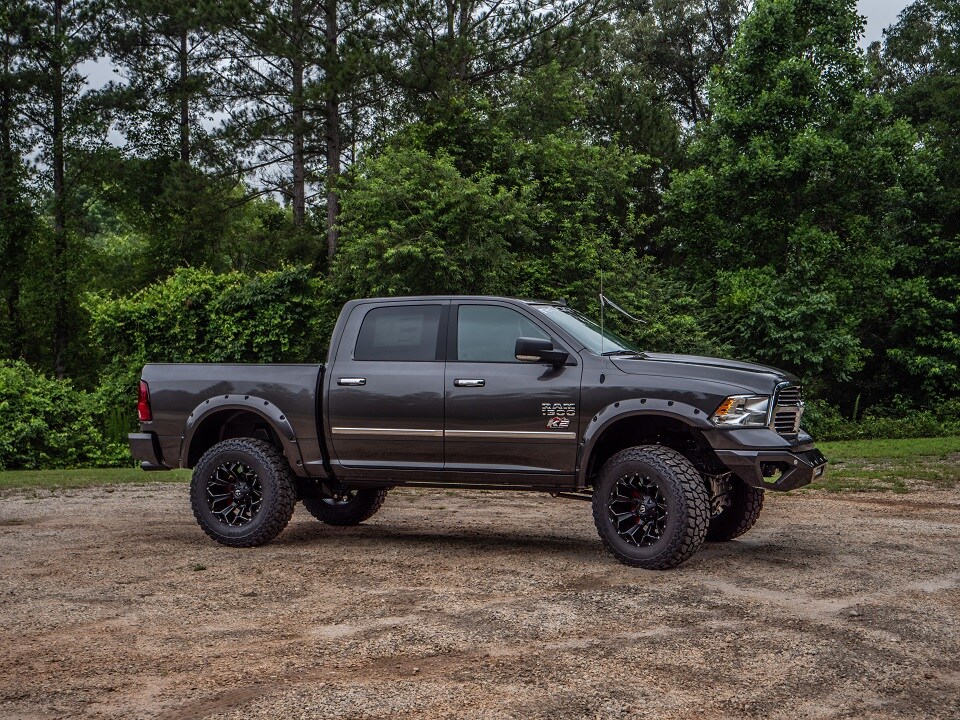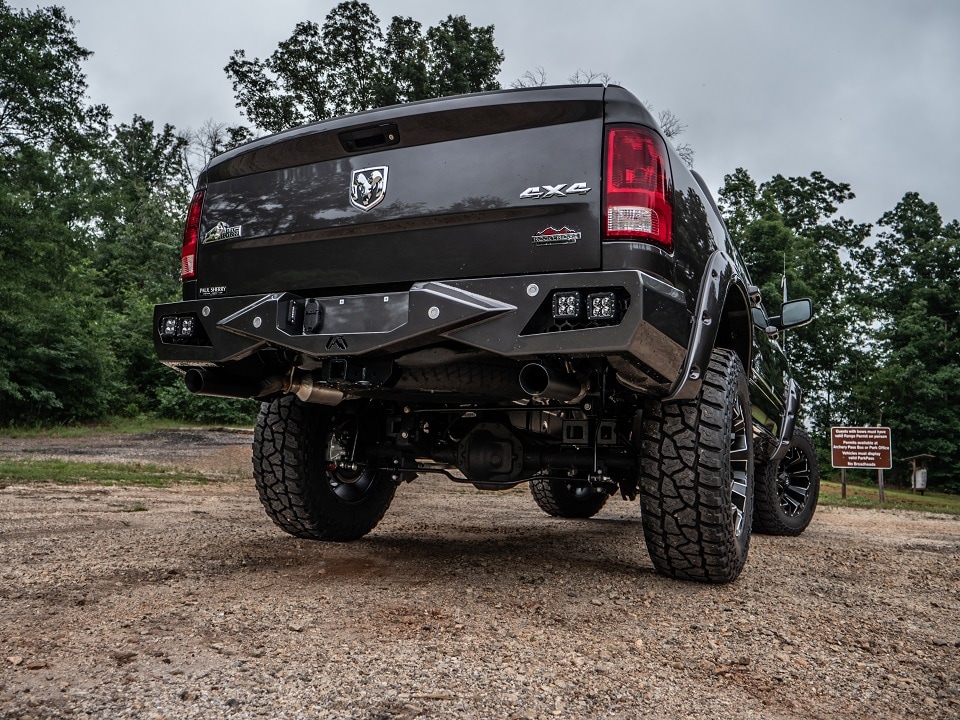 Ram 1500 K2
 Jeep Wrangler Stealth
Take Your Driving Performance To The Next Level in Vienna and Arlington, VA
There is so much to explore when it comes to the terrain and off-road trails near Alexandria and Arlington, and if you're looking for top-of-the-line equipment and customized performance parts for your truck or SUV, you can look forward to conquering a variety of elements in your new customized ride. You'll soon be able to reach those uncharted camping locations you always wanted to explore!
If you have any questions about customizing your truck or SUV with aftermarket parts or you're looking for the whole next level package from Rocky Ridge, contact our service center by calling (703)659.9657. We'll gladly go over all the details and options that are available to you so that you can bring your driving experience to the next level. We look forward to hearing from you, and we'll see you at our dealership soon!